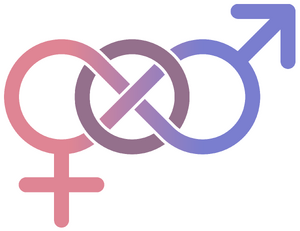 03:19

I'M PANSEXUAL!?
Pansexuality, or omnisexuality,[1] is sexual attraction, romantic love, or emotional attraction toward people of any sex or gender identity.[2][3] Pansexual people may refer to themselves as gender-blind, asserting that gender and sex are insignificant or irrelevant in determining whether they will be sexually attracted to others.[4][5]
References
Edit
Ad blocker interference detected!
Wikia is a free-to-use site that makes money from advertising. We have a modified experience for viewers using ad blockers

Wikia is not accessible if you've made further modifications. Remove the custom ad blocker rule(s) and the page will load as expected.